Brenda Enders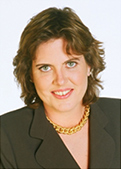 Brenda Enders is an author, consultant, trainer, and public speaker in the field of mobile and game-based learning with 18 years experience in learning and development.

She is the President and Chief Learning Advisor for Enders Consulting, where she works in partnership with organizations on devising strategies around mobile learning, game-based learning and the gamification of learning, project management and instructional design consulting.

She is a frequent speaker, workshop leader and panelist at national and international conferences, as well as for corporations. Brenda can be reached via her company's website at http://www.BrendaEnders.com and you can follow her on twitter at @BrendaEnders.
Presentation Title:
Getting Innovative with mLearning - Games and Augmented Reality
Synopsis:
Learning professionals are interested in finding out how other organizations are successfully using mobile learning as a means to provide highly engaging and effective learning and performance support options. However, often times, it is difficult to move beyond the hype and see real life examples of innovative approaches to mobile learning.
This session will focus on new approaches companies have used to address the business challenges of creating highly engaging and effective mobile solutions. This session will focus on how companies are using mobile games dissect the game elements used and discuss best practices for those game elements. We will also dive into what augmented reality is and exactly how it is being used both for adding depth and context to learning solutions as a well as an extremely powerful performance support tool. All session content will use real world examples from a variety of companies and industries.
Workshop Title:
Games for Learning 101: Increasing Student Engagement and Employee Performance
(One Day: 1 Oct)
Synopsis:
Incorporating gaming techniques (serious games, social games and gamification) within educational programs and corporate training experiences is one of the hottest topics in the learning and development field today. If your organization isn't already leveraging the power of gaming, then this session is the perfect way to quickly assess if gaming is right for your organization. We'll be addressing some of the most pressing questions academia and corporations are asking, including:
What's the difference between games and gamification?
Aren't games only for the millennial generation?
Are games an effective means to deliver educational and corporate training experiences?
If games are effective, why do they work better than other delivery methods?
When is gaming not the best approach?
How do I blend gaming experiences within my existing learning programs and courses?
Where do I begin and what are the steps to take an idea about a game and bring it to life?
What are the tools developers use and what skill sets are required to design and develop a project?
How do I gain stakeholder buy-in for games at work and at school?
Chances are if you've even remotely considering gaming that you've even asked or been asked these same questions. Don't worry if you have additional questions, bring them to the session and we'll cover those as well.
After completing this one day session you'll be well on your way to determine when and how gaming may be leveraged within your organization to increase student engagement and employee performance, how to sell the concept to others and gain an understanding of the appropriate next steps to take on your quest.
During the workshop you'll:
See a variety of real world examples of mobile learning games ranging from serious learning games, social learning games and the gamification of learning experiences.
Learn best practices for increasing the effectiveness of games and gamification.
Discuss when it's appropriate to using gaming techniques within your learning solution.
Understand the resourcing requirements for designing and developing games.
Walk through the development process options and learn what to expect at each step of the process.
Discuss how to sell the concept of gaming to your stakeholders and tips for gaining their buy-in for the project.
This session is designed for a broad audience base. You will experience and discuss examples from both K-12 as well as adult learners in corporate or military environments. Whether you are a teacher, faculty member, instructional designer, project manager , training manager or corporate executive, if you want to quickly learn if gaming is right for your organization and determine your next steps to get started, then this session is for you.
Disclaimer: The organiser reserves the right to change the talks, speakers and presentations without prior notice.