Julian Stodd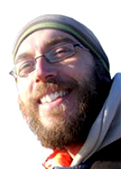 BSc (hons) in archaeology and material science and an MA in Creative Media Practice, specialising in the reasons people engage in online communities and the role of technology in creativity.
Researcher for the Centre for the History of Defence Electronics, exploring methods of methodologies for using oral histories in storytelling and interpretation.
Founding director of Marton House plc, leading UK learning and development consultancy with oversight of e-learning and the creation of our core learning technologies around mobile, performance management, assessment and management information. Worked on the strategy, design and implementation of mobile learning, social learning and blended learning solutions with many major organisations including Allianz, HSBC, RIM, Bank of America Merrill Lynch, Cigna and TK Maxx.
Design and delivery of sales academies for Allianz, HSBC, RBS and Barclays. Active blogger and thought leader in the fields of learning design with a focus on learning methodology and technology and how to create engagement with learners.
Exploring the World of Social Learning: A Practical Guide
Synopsis:
We used to live in two worlds: the workplace, a formal and restricted environment, and the social world, which was unrestricted and expressive. These spaces were largely separate. But no more.
There is no longer a formal and social divide, and instead we inhabit a grey space where we answer office emails from the bath and use Face book in meetings. That photograph of the holiday in Ibiza will haunt you in your next job interview and the post about how much you hate your boss has just gone global thanks to a misjudged retweet.
But what does social mean for learning? It's an incredible opportunity to engage, but with great potential to get it wrong, and the technology alone will not guarantee success.
As mobile technology allows us to remain fully engaged in our communities wherever we are, as well as supporting the emergence of spontaneously emergent communities based on location or expertise, we need to understand both social and technological dynamics.
With underlying theory and practical examples, this session is suited for anyone who is curious about the social age of learning.
Disclaimer: The organiser reserves the right to change the talks, speakers and presentations without prior notice.