Yoshinori Yamashita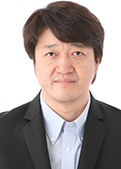 Yoshinori Yamashita is a Japanese educator and materials developer whose career in teaching mathematics spans over 20 years. He is best known for his theory on the importance of sense in mathematical ability and for the highly successful classroom-based training program, Puzzle Dojo. His latest creation is B-MAT - an e-learning program that aims to bring his unique pedagogy to a global audience through the medium of mobile learning.
Educational Venture Corporation (Edvec)
Edvec is a publishing company which provides educational materials and software, classroom management tools and training programs to educational service providers in Japan. As part of its growth strategy, Edvec is seeking to participate in the emerging global market in education with an aim to becoming a bridge between Japan and the APAC region. Edvec is proud to be the exclusive agent for the B-MAT mobile learning program in Southeast Asia and around the world.
Thinking before Learning - Enhancing Math Learning through Mobile Learning with the B-Mat Approach
Synopsis:
Mobile learning in Japan has yet to realize its true potential. Too many current programs simply "re-invent the wheel". They recycle existing content and instructional methods, albeit using new technology, without truly embracing the potential for change that mobile learning brings to pedagogy. In this presentation, Japanese educator, author and content creator, Yoshinori Yamashita will describe the theory and content of a new approach in mathematics teaching, which he calls B-MAT, outline the ways in which the platform aims to maximize the benefits of mobile learning technology and discuss predicted learning outcomes of program users.

The theory and content of the new program is based on statistical analysis along with 30 years of real world experience in the behavioral psychology of learners. Rather than simply teaching a traditional math curriculum, the new approach aims to develop a "learning sense" that will lead to positive learning outcomes both inside and outside of the classroom. Specifically, it aims to foster "visualization" skills by encouraging learners to solve increasingly difficult sets of problems or "puzzles" which are carefully designed and collated to promote the development of Spatial Perception, Hypothetical and Logical Thinking and Number Sense. In short, rather than being a program for learning content, it enhances abilities that will be of use both at school and in the wider world.
Disclaimer: The organiser reserves the right to change the talks, speakers and presentations without prior notice.