Tamar Elkeles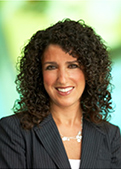 As Vice President of Learning and Development for Qualcomm, Tamar Elkeles, Ph.D., is responsible for creating and implementing the overall learning and development strategy for the company. Her scope of leadership includes global learning, executive/leadership development, technical development, employee communications, organization development and learning technology for Qualcomm's 20,000 employees worldwide. Elkeles created the Learning Center within Qualcomm in 1992 to meet the learning and development needs in a rapidly growing and changing high technology environment. Today, the focus of her organization is to continually bridge the gap between learning and information to improve both individual and organizational performance.

The Qualcomm Learning Center operates as an internal consulting function within the organization, which provides business divisions with innovative solutions in learning, organizational development and communications that impact business results. She has been featured in several publications including, Chief Learning Officer Magazine, Training Magazine and T&D Magazine for her leadership and contributions to the learning profession. In 2007 she co-authored the first book on the CLO's role:The Chief Learning Officer, Driving Value within a Changing Organization Through Learning and Development and in 2010 she was named "CLO of the Year" by CLO Magazine. She holds both a M.S. and a Ph.D. in Organizational Psychology.


Presentation Title:
Mobile Learning Strategies
Synopsis:
According to Wireless Intelligence, mobile subscriptions are set to surpass the world population in 2014, and with increased anytime, anywhere access, mobile is empowering new types of work and learning for employees.

Mobile devices are being used as a key productivity tool at work - for new employee orientation, leadership development and for employee engagement. In this session, attendees will learn about future trends using mobile applications for workplace productivity, as well as industry best practices.

This session will focus on providing relevant and practical information about how to use mobile learning for today's workforce.
Disclaimer: The organiser reserves the right to change the talks, speakers and presentations without prior notice.