John Traxler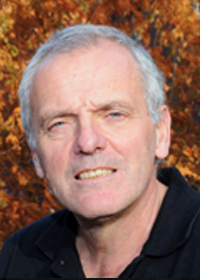 John Traxler is Director of the Learning Lab at the University of Wolverhampton and an honorary member of the Interdisciplinary Science, Education, Technologies and Learning group at the University of Glasgow. He is also a Founding Director and Vice-President of the International Association for Mobile Learning, Executive Committee Member of the USAID mEducation Alliance, Associate Editor of the International Journal of Mobile and Blended Learning and of Interactive Learning Environments.
John is co-author to a guide to mobile learning in developing countries for the Commonwealth of Learning and co-editor of the definitive book, Mobile Learning: A Handbook for Educators and Trainers. He is co-authoring a second book and third book, Mobile Learning: the Next Generation and Key Issues in Mobile Learning: Research and Practice. He has written extensively on mobile learning, and talks and writes frequently on the nature and consequences of connectedness and mobility on learning, knowledge and societies. He is currently developing the world's first online masters course in mobile learning.
Presentation Title:
Mobile Learning in South Asia: Perceptions of Progress, Possibility and Potential
Synopsis:

In its first decade, the global progress of mobile learning has been characterised by a wide variety of pilots and projects and by a smaller number of larger initiatives; it has been characterised by a handful of innovative centres and regions, and largely limited to the English-speaking regions of the world. The mobile learning community has demonstrated that it can overcome barriers of geography, distance, infrastructure, finance and isolation and take learning to people, communities and regions that were previously inaccessible to conventional educational interventions and has demonstrated that it can extend and enhanced existing ideas and models of learning. It has also demonstrated that it can motivate and enthuse disengaged and disenfranchised learners.

In the last two or three years, however, some aspects of the character, environment and distribution of mobile learning have started to change quickly, challenging the mobile learning community to respond and adapt. This presentation will outline and explore these issues specifically in their relevance to South Asia.
Read More on Keynote Speakers:
Disclaimer: The organiser reserves the right to change the talks, speakers and presentations without prior notice.